How Would You Choose Between HDB and Condo
How Would You Choose Between HDB and Condo
ASSALAMMUALAIKUM WBT ♥
Hi guyssss .. Tonight Yana would to share some important information that I think might be use to you guys later .. Do read my article from start till end yeahhh .. │How Would You Choose Between HDB and Condo ..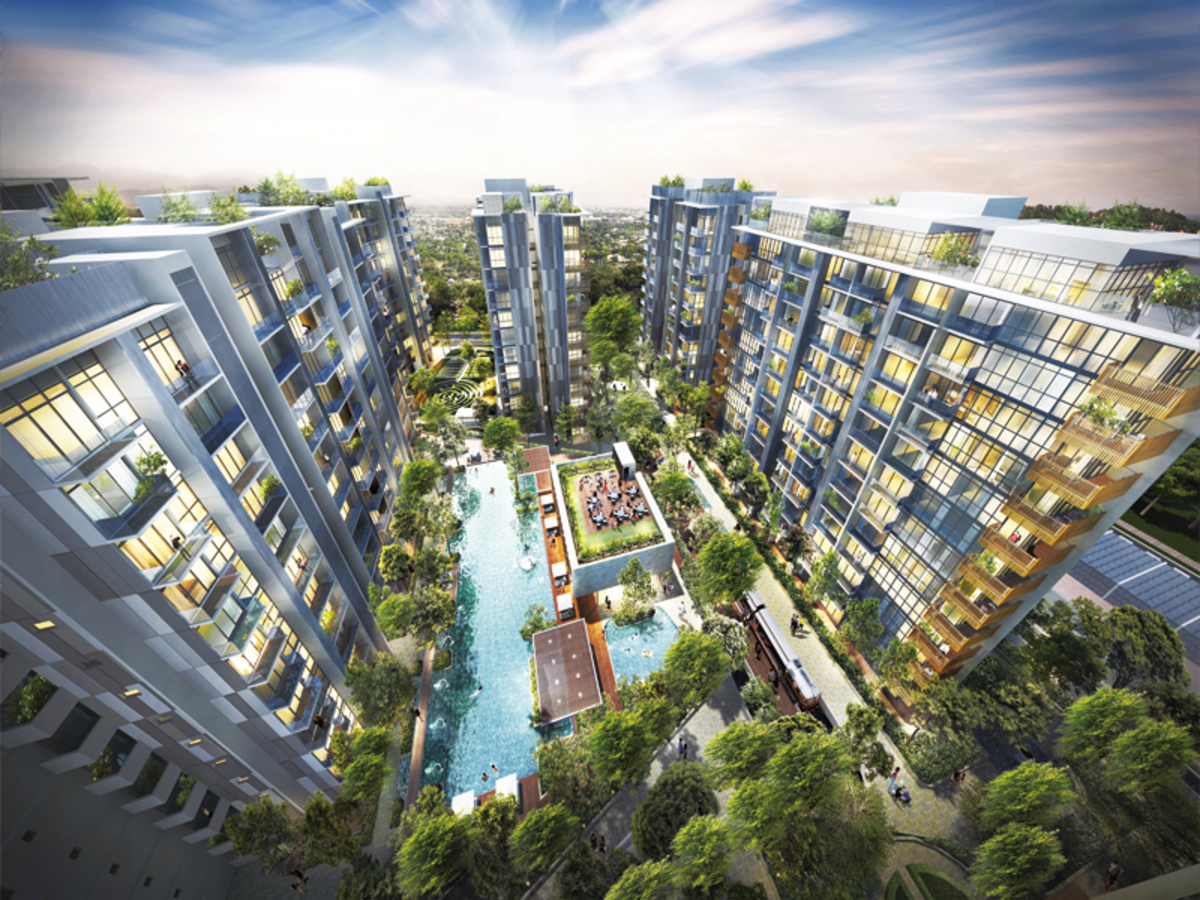 There are more Singaporeans who are facing the same dilemma: earning too much to buy a new BTO flat but would be financially tight if they were to buy a condominium. Are you one of those Singaporeans who is planning to buy your first house but you could not decide between buying an
HDB flat
or a condominium? Fret not, this article will guide you through whether you should consider an HDB flat or a condominium.
Price difference
Most people who are caught in between buying a condominium or an HDB resale flat are those who have an income between $12,000 to $16,000 a month. This is also the group of people who are not eligible for a BTO flat. However, the average cost for a condominium can go as high as $1.2 million and this will cause them to be in financial constraint.
Assuming the average price for a condominium is $1.2 million, the buyer will then have to secure a bank loan of $960,000, where 5% must be in a form of cash. The monthly housing loan for a 25 years loan tenure will cost approximately $4,1000 a month after paying $60,000 minimum cash down.
As for HDB resale flats, it will only cost approximately $2,400 a month where the minimum cash down would be only $35,000 as to buying a condominium with which costs $60,000.
Maintenance cost for condominium is also much more expensive for condominium unit as compared to HDB flat. The maintenance fee for a condominium will cost approximately $250 or more whereas maintenance fee for HDB fee will cost only $70 to $80 a month.
There is a huge price difference between a condominium and HDB resale flat. Buying HDB resale flats are still more affordable than buying a condominium. Hence, you will need to plan your budget accordingly. If you are planning to have your first child, you might need to look into this carefully as you will need to start saving for your child's education, insurance and so on after that.
2.
Condominiums appreciate faster
It is commonly known that a condominium unit will appreciate faster in value as compared to an HDB resale flat.This is also greatly depending on the location of the property. For example, a condominium in Woodlands has appreciated by approximately 28% between 2011 to 2014, whereas an HDB flat located in Woodlands has appreciated under 4%.
This will only be relevant to you if you have any plans to resell your house in the future. That being said, if you are looking for a comfortable place to stay for long term, this should not be a concern for you to consider. However, if you plan to upgrade your house to a more luxurious one in the future, then you will have to consider this factor.
Many HDB flats nowadays come with the common facilities such as gymnastic, community gardens, basketball courts and so on. Although the facilities are not as great compared to facilities offered in condominiums, but they are improving. Therefore, the argument of HDB resale flats do not come with facilities is no longer valid.
Condominiums are naturally more expensive than HDB flats as they have
better facilities and security
. That being said, the monthly maintenance cost for a condominium will be much higher than the maintenance fee for an HDB flat. The difference in maintenance fee will be enough for you to indulge in some luxuries such as a vacation to a country you like.
Therefore, think of the price difference before deciding which to buy. List down the pros and cons for both having a condominium unit and an HDB resale flat.
HDB resale flats are typically more expensive in prime areas such as the Central Business District. This is because the Central Business District have many amenities nearby, such as hawker centres, shopping malls, supermarkets and so on.
As for mass market condominiums, they are normally not located in prime areas. Condominiums that come with good locations tend to be expensive. Prices for condominium in prime areas can go up to as high as $1.2 million.
That being said, you should always
choose a house based on the location
. If you are lucky and manage to find a condominium unit located in a prime area, you should then go for it if your budget allows. If not, you could always go for a resale HDB flat that is also located in a prime area.
In conclusion,
plan a realistic budget
and only purchase a house that you can afford. You definitely do not want to end up being in a huge debt. Do bear in mind that you will have to spend on other miscellaneous fees, such as renovation fees after you pay for the down payment for your house.
Okay , that is all from me tonight .. Till we meet again in another entries .. Chowwww ♥♥